Hier sind die Veranstaltungen der zugehörigen Rubriken zusammengefasst:
Konzert * Party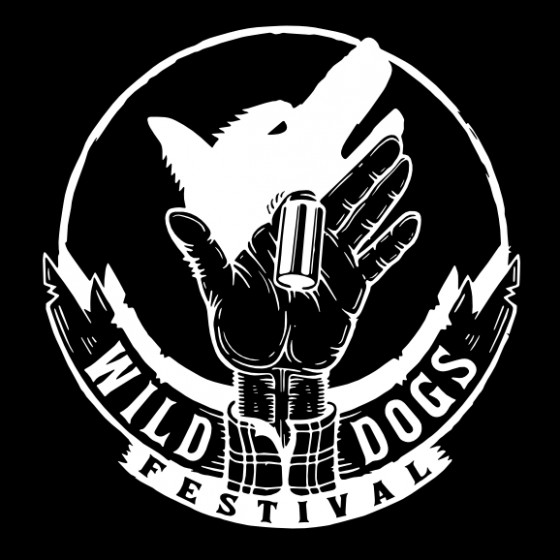 Sa | 10.09.2022 | 19:00
Konzert: Wild Dogs Festival
Raw and dirty music
Wir gehen in die vierte Runde! Nachdem wir letztes Jahr eine kleine aber feine "Corona-Version" veranstaltet haben, hoffen wir dieses Jahr wieder auf ein voll besetztes Haus! Das
Wild Dogs Festival
hat sich in der Szene als Tages-Indoorfestival etabliert. Es gibt unterschiedlich große Bühnen, einen Außenbereich mit Pavillons und kleine Aktionsflächen. Geplant ist auch wieder ein Tätowierer.
Wir starten das Festival mit einer Band, die bereits 2018 bei unserem ersten Wild Dogs am Start waren:
Baby Face Nelson
will return to Wild Dogs Festival!
Imagine a trailblazing steamroller filled with a bunch of heavy-drinking country-rockers. A galloping horse carrying a foulmouthed bank robber. A four headed monster that makes its presence well-known. What IS that sound?
Baby Face Nelson are a trash-country quartet hailing from Utrecht, the Netherlands, with a punkrock attitude and a honky-tonk haze.
Danach entern
The Devils
aus Italien die kleine Bühne im Buffo:
The Devils
have formed in Naples in 2015, their first two records (Sin, you sinners!"[2016] and "Iron Butt"[2017]) were produced by Jim Diamond (The White Stripes, The Sonics, The Dirtbombs, ect.) and published by Voodoo Rhythm Records. From 2016 they have been constantly on tour all around Europe and Canada, over 400 shows. Gianni Blacula rapes the guitar, Switchblade Erika hits the drums. The Devils embody the definitive sound of desolation and chaos; their style is primitive, filled with sex, sin and rock'n'roll. They are wild, very loud and sexy. They named themselves after Ken Russell's legendary movie "The Devils" (1971). They have been on tour with: Jon Spencer & The Hitmakers, The Sonics, Boss Hog, The Monsters; and as open act for: Mudhoney, GBH, Nashville Pussy, Guitar Wolf, Kid Congo, ect. They played many European festivals: Azkena Rock Festival, Helldorado, Clanx Festival, Sleazefest, Cosmic Trip, Gambeat, Munster Raving Looney Party, Beaches Brew, Festival Beat, ect. Their third record "Beast Must Regret Nothing" is produced by Alain Johannes and includes a featuring with Mark Lanegan.
Etwas ruhiger wird es danach in der Kneipe mit
Joey Harkum
aus Maryland, USA:
Through deep, poignant lyrics which tell stories of happiness, love, loss and sadness, Joey Harkum has been traveling and playing his heartfelt songs for over a decade. We would love for you to give him a listen and join our growing music family!
For his entire life
Joey Harkum
(Singer songwriter from the state of Maryland) has been strumming a guitar and after a decade of touring as the lead singer and songwriter of Baltimore-based band Pasadena, he released his debut solo album, Love and Labor, to critical acclaim in 2016. Known for his deep and poignant lyrics telling stories of joy, love, loss and sadness, Joey brings the human experience to life through his relentless tour schedule that culminated in the release of Live at Buffalo Iron Works in 2018. 2020 brought new challenges but Joey has responded with writing and recording new music and has released his brand new album "Storyboard" in March of 2021.
Den Abschluss bildet eine Band, die ihren geplanten Auftritt für unser Festival 2019 leider absagen mussten, da der Flieger in Spanien nicht starten konnte. Diesmal werden sie es sicherlich schaffen!
Moonshine Wagon
, the quartet formed in Álava (2013) launches bluegrass melodies at an unprecedented speed with the flow of metal. Moonshine Wagon is a party, fun and dance using banjo, fiddle, mandolin, bouzouki, double bass and vocals.
Moonshine Wagon presents their fourth album, "Self-destruction", a concept album full of social criticism. In general, our current way of life nowadays is a kind of "fast food". Everything fast, everything ephemeral, we don't see the value. We don't make the most of our time. Fast food or fast and artificial life leads to the generalised "self-destruction", to the ruin of the individual, it is a severe critique of the utilitarian and annihilating wastefulness of the moment. In one way or another, we all have some of that "self-destruction" to get rid of from ourselves. The songs have the spirit of bluegrass, southern rock, metal and folk, and with those those ingredients have been soaked into the album.
Moonshine Wagon
is
Goiatz Dutto: violin, mandolin, voice
Lander Lourido: guitar, voice
David "Dagda" Sánchez: banjo, violin,, bouzouki, voice
Víctor Gabriel Martín: double bass
In 5 years they have given more than 1000 concerts throughout Europe and part of America and throughout 2019 and 2020 will present their new work with a new extensive world tour.
Tickets im Vorverkauf:

http://wild-dogs-festival.de
Eintritt: 25 €
Eintritt VVK: 20 €
Einlass: 18:30
Beginn: 19:00
Raum: Kufa
Veranstalter: KUFA
Ab 18: nein