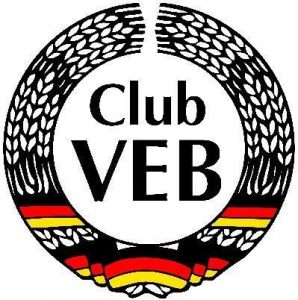 Der Club VolksEigeneBar, kurz Club VEB, ist eine nicht-kommerzielle Veranstaltungsreihe mit langer Tradition. Seit 1995 finden im Loretta im ersten Stock Kulturveranstaltungen statt.
Meistens Konzerte von Bands aus der Region und der ganzen Welt, aber auch Kickerturniere, Lesungen und Spieleabende. Und zwar, von kleinen jahreszeitlich bedingten Pausen abgesehen, jeden Mittwoch ab 21 Uhr.
Der Club VEB ist ein Kulturprojekt, das nach dem Motto "Kultur für alle zum Minimaltarif" funktioniert. Der Getränkeverkauf deckt die Unkosten. Der Eintritt ist immer frei. Für die Gage der Bands geht ein Hut herum, der sich geradezu abgöttisch über Spenden für die spielenden Bands und Künstler freut.
Eine Vielzahl ehrenamtlich-arbeitender "VEBler" kümmert sich um die komplette Organisation, vom Booking über die Künstlerbetreuung bis zum Thekendienst. Es werden immer engagierte Mitstreiterinnen und Mitstreiter gesucht.
Kontakt:
Club VEB c/o KulturFabrik Löseke, Langer Garten 1, 31137 Hildesheim
oder – am besten – mittwochs am Tresen.
E-Mail: booking@club-veb.de (für Bookinganfragen)
Homepage: www.club-veb.de
facebook: www.facebook.com/clubveb
Hier eine Auswahl der Bands, die im Club VEB aufgetreten sind: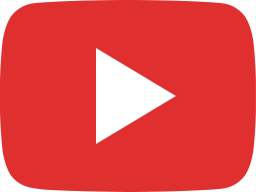 Kafka Tamura - Somewhere Else (Official Video)
''Find Me Well'' Tour 2017!!! Tickets: https://love-your-artist.de/ohamusic/kafka-tamura 26.09 - Düsseldorf, FFT 27.09 - Ulm, ROXY 28.09 - Karlsruhe, Substage Café 29.09 - Frankfurt, Lotte Lindenberg 30.09 - Magdeburg, Volksbad Buckau 01.10 - Hannover, Béi Chéz Heinz 02.10 - Hamburg, Uebel & Gefährlich 04.10 - Mannheim, Kulturbrücken Jungbusch 05.10 - Schaffhausen (CH), TapTab 06.10 - Baden (CH) - Werkk Kulturlokal 08.10 - Regensburg, Heimat 09.10 - Wien (AT), B72 10.10 - Nürnberg, MUZClub 11.10 - Dresden, Ostpol 12.10 - Leipzig, NAUMANNs im Felsenkeller 13.10 - Stuttgart, Merlin 14.10 - München, Milla 15.10 - Berlin, Privatclub KAFKA TAMURA "NOTHING TO EVERYONE" OUT NOW CD: http://found.ee/KafkaTamura_CD VINYL: http://found.ee/KafkaTamura_Vinyl DOWNLOAD:  http://found.ee/KafkaTamura_iTunes HOMEPAGE: http://kafka-tamura-music.com FACEBOOK: http://www.facebook.com/kafka.tamura.music DIRECTOR: Maurice Hübner CAMERA: Julia Hönemann CAMERA ASSISTANT: Peter Jäger VIDEO WRITTEN & PRODUCED BY: Underdogs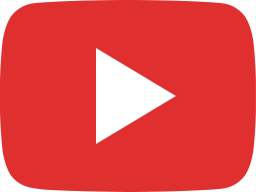 The Marble Man - A Liar At Best
The Marble Man - A Liar At Best www.hauskonzerte.com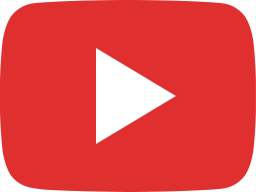 Striving Vines - Somewhere I Used To Fly
Connect with Striving Vines! Subscribe channel:http://goo.gl/H8dMN5 - Like us on Facebook: http://www.facebook.com/strivingvines & Stay tuned! - Learn more below... New album Obstacles coming soon! First Single Sounds of Tomorrow on iTunes: http://goo.gl/Ksnae6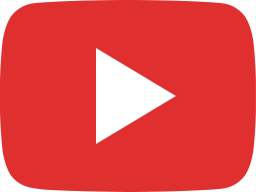 HUBERT & MEHMET SHORTDROP
https://www.facebook.com/HubertMehmet HUBERT & MEHMET verformen, experimentieren, improvisieren, strukturieren. Fette Drums aus der MPC fusionieren mit Pianoflächen, Samples und warmen analogen Sounds. Die Verbindung von Jazz und HipHop hat Tradition, Was Pete Rock, Jazzmatazz oder A Tribe Called Quest Anfang der 90er Jahre des letzten Jahrhunderts begannen, führen HUBERT & MEHMET in konsequenter Manier fort. Sie übersetzen mit ihren instrumentalen Komopsitionen den Spirit des Jazz und die Expressivität des HipHop in eine eigene, Klangsprache, die sich ihrer Wurzeln bewusst ist, sich aber dennoch nicht scheut, sich einer zeitgemäßen Grammatik zu bedienen. Der Drang zum experiment zur improvisation, die schiebenden Bässe und die Virtuosität an ihren Instrumenten, machen HUBERT & MEHMET zu einer Combo, deren Konzerte man sich lieber nicht entgehen lassen sollte.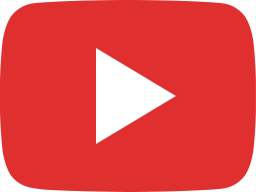 PARASHURAMA // You And The Rough // MusicVideo
music video "you and the rough" by parashurama of their debut LP "CAPTIVE ROOMS" parashurama.de fb.com/parashurama.music fb.com/yeahimakemovies a YEAHIMAKEMOVIES... production 2013 Parashurama on Tour: 11. Mai Augsburg - hempels 12. Mai München - die Burg 13. Mai Frankfurt - Ponyhof 15. Mai - Prag - Chapeau Rouge 16. Mai Stuttgart - Kellerklub 18. Mai Hildesheim - Thav 19. Mai Hamburg - Astra Stube 24. Mai Hamburg - Logo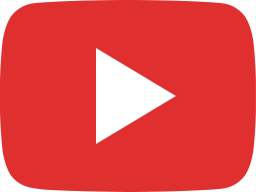 Hammerhai - Haben oder Sein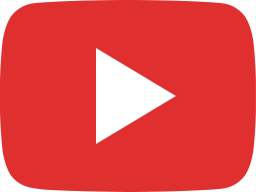 Charles Robotnik feat. Michael & Kevin
ARTig factory Nacht der Museen Düsseldorf 28.04.2012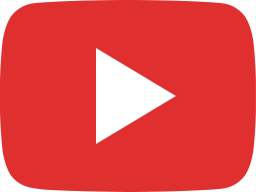 Zero Absolu: Rêve inachevé (Lartsenic BlogZine)
Captation live du 11/12/2010 Images Catherine Deylac http://www.myspace.com/zeroabsolu https://lartsenicblog.wordpress.com/ http://www.myspace.com/lelounge13006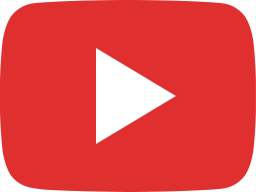 Psycho & Plastic - Matekater
buy on iTunes: https://itunes.apple.com/us/album/shibuya-beach-ep/id734607486?ign-mpt=uo%3D4 http://www.psychoandplastic.com Photographed & directed by David Jazay Set design by Vanessa Gärtner & David Jazay Matekater model by Vanessa Gärtner Edited by Mirko Morelli Special thanks to Jugendkulturzentrum Pumpe, Berlin, for all the help and support. Matekater taken from the EP Shibuya Beach by Psycho & Plastic, available on 12" vinyl/download via GiveUsYourGOLD.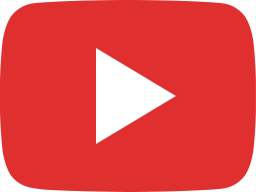 Echo Me - Left From the Fire
Directed, edited and shot by Ulrik Guldin Pedersen. Available on iTunes!!! http://itunes.apple.com/dk/album/echo-me/id511907333 Written by Echo Me & Noah Rosanes Produced by Noah Rosanes Echo Me: Vocals, Hitorgan Bontempi, Handclaps, Whistling. Søs Fenger: Backing Vocals. Noah Rosanes: El. Guitars, Percussion, Handclaps. Bjørn Hebøll: Drums. For booking inquiries please contact our agency: http://www.musiktilfolket.dk/kontakt-os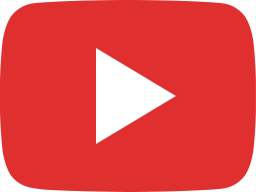 Peter der Wolf - Tu nichts was man dir sagt
Tu nichts was man dir sagt [Official Musicvideo]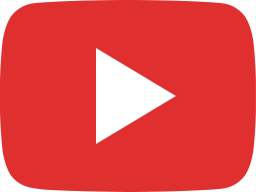 DOCTOR KRAPULA - Amanece (Video Oficial)
Suscríbete al canal oficial http://bit.ly/DoctorKrapula Escucha / Descarga /Download: iTunes: http://bit.ly/iTunesVivaElPlaneta Spotify: http://bit.ly/SpotifyVivaElPlaneta Deezer: http://bit.ly/DeezerVivaElPlaneta Amanece del álbum Viva el Planeta de DOCTOR KRAPULA realizado por Locomotora. Follow us / Síguenos en: Facebook: http://www.facebook.com/DoctorKrapula Twitter: http://www.twitter.com/DoctorKrapula Instagram: https://www.instagram.com/doctorkrapula/ Web: http://www.doctorkrapula.net/ DOCTOR KRAPULA…música para el planeta! Banda de rock latino alternativo consciente, formada por 5 músicos en Bogota Colombia. Los Doctor Krápula se han posicionado como gestores del movimiento artístico consciente de América Latina que desde hace más de una década grita mensajes que activan el corazón del mundo entero.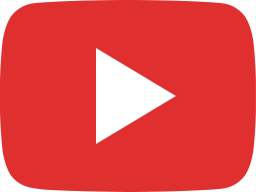 Sanagi - Porcupine
youtube 09.8. 798 rate 12 fav 7Porcupine - taken from the album Sanagi - Mish Mash Release September 15, 2006 visit us www.sanagi.co.uk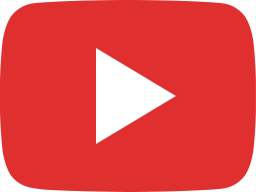 SANAGI live bei NEUE HELDEN im "Studio Eins
SANAGI "Liquid Lene" live im legendären "Studio Eins" bei NEUE HELDEN. Die ganze Sendung auf neuehelden.tv SANAGI performing "Liquid Lene" live at legendary "Studio One" in german music TV-Show NEUE HELDEN. From their MYSPACE: Lene Toje and Robin Sato formed Sanagi in Liverpool 2002. Robin Sato, from Japan, represents the instrumental part of Sanagi, through programming and the world of electronica. Words and melodies are created and by the voice and songwriter of Sanagi, Lene Toje. Sanagi's music can be described as organic electro with a hint of trip hop, experimental edge and humour. They have diverse range in material, which goes from sweet and beautiful, to upbeat with a hard edge.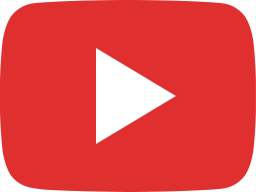 Hammerhai: Komma klar
Hammerhai live Hannover 2004, Fährmannsfest